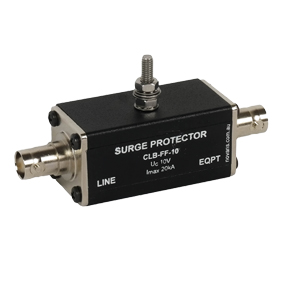 REQUEST QUOTE
CL Datasheet
CL – Coaxial CCTV Protectors


About
Novaris Coaxial CCTV protectors are suited to the protection of security and CCTV applications. The 68V version has been specifically designed for PoE over coax applications.


Product Codes
CLB-MF-10, CLB-FF-10, CLB-FM-10, CLB-FM-10, CLB-MF-18, CLB-FF-18, CLB-FM-18, CLB-FM-18, CLB-MF-36, CLB-FF-36, CLB-FM-36, CLB-FM-36, CLB-MF-68, CLB-FF-68, CLB-FM-68, CLB-FM-68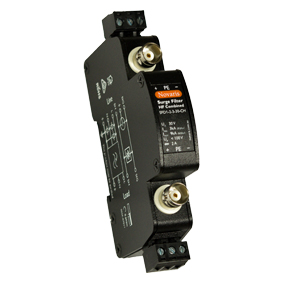 REQUEST QUOTE
SFD-C Datasheet
SFD-C – Combined Power and Signal Protectors


About
Novaris SFD1-C protectors are designed for for both power and signal protection in one compact and economical DIN compliant package. Ideal for security and CCTV camera protection.


Product Codes
SFD1-2-3-30-C, SFD1-6-3-30-C, SFD1-2-10-50-C, SFD1-6-10-50-C, SFD1-2-10-130-C, SFD1-6-10-130-C, SFD1-2-10-275-C, SFD1-6-10-275-C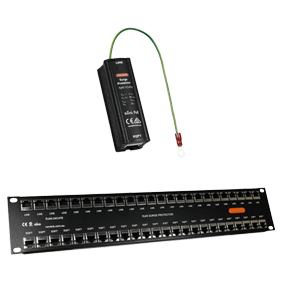 REQUEST QUOTE
RJ45 Datasheet
RJ45 – Cat6 and PoE Surge Protection


About
Novaris network protection products are specifically designed for the protection of twisted pair Ethernet systems with a combination of rugged and fine grain protection elements.

The RJ45-CAT6 and RJ45-PoE protection products employ a 10kA Gas Discharge Tube per signal pair to dissipate the energy associated with large common mode surges.The silicon based secondary protection element used on each signal pair provides exceptional protection for your equipment whilst allowing network speeds up to Gigabit/1000BaseT.


Product Codes
RJ45-1Cat6, RJ45-1PoE, RJ45-1Cat6-EC90, RJ45-1PoE-EC90, RJ45-8Cat6, RJ45-8PoE, RJ45-16Cat6, RJ45-16PoE, RJ45-24Cat6, RJ45-24PoE