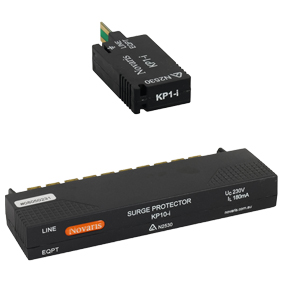 REQUEST QUOTE
KP Datasheet
KP – KRONE-LSA® MDF – 1 Pair / 10 Pair


About
Use the Novaris KP series of products for telephone and signal line protection for signals utilising the KRONE™ LSA-PLUS 10-way connection blocks.

Standard KRONE™ surge arresters only provide a single stage of protection which cannot prevent equipment from being exposed to excessive voltages during a surge event. The KP series of products utilise a two stage protection approach that keeps the voltage let through to an absolute minimum.


Product Codes
KP1-T, KP1-06DC, KP1-12DC, KP1-24DC, KP1-48DC, KP10-T, KP10-06DC, KP10-12DC, KP10-24DC, KP10-48DC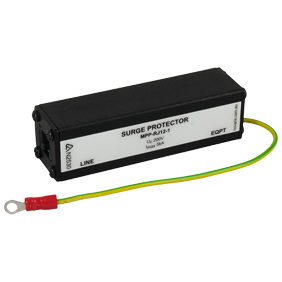 REQUEST QUOTE
MPP Datasheet
MPP – RJ Modular Plug Protection


About
Novaris Modular RJ Plug in provides protection for twisted pair telecommunication services are suitable for telephone, FAX, dial-up, ISDN and DSL modems all pairs are protected to the highest standards, RJ12 and RJ45, 1 or 2 pair all lines are protected.

NBN approved product.


Product Codes
MPP-RJ12-1, MPP-RJ12-2, MPP-RJ45, MPP-RJ12-i, MPP-RJ12-Bi